It's Pickle Barrel time again and it means new wonderful designs for $1 only!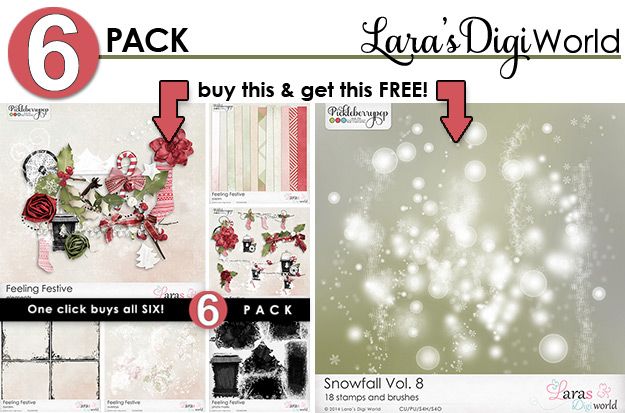 Get this wonderful pack of brushes and stamps - Snowfall Vol. 8 FREE, when you purchase Feeling Festive ~ 6-pack. You don't need to add the pack to your cart, it's already added to the 6-pack downloads.
Don't forget to check out these Feeling Festive Add Ons, which didn't make in the Pickle Barrel promotion, because only 6 products per designer are allowed. They are on special sale price $1.25!
My page: