PLM Precious Life and Memories
vrijdag 21 november 2014
in traditional bright colors by Natali Design???
My page:
(more than 80 elements, 16 papers, beautiful alpha set)
(wordarts - in second picture are available in English, Czech, German and French)
Christmas Delight Journaling Cards
(18 Quick Pages - for great price)
(great for your christmas photos)
Christmas Delights All in One
inc. everything for really special price
SPECIAL OFFER FOR YOU (for limited time only)
and GET Holiday Cards - set 4 for FREE
the links are included
I have NEW sets of Christmas Cards for you, too.
for pesonal use and for your photography bussiness too.
All come with Wordarts in English, Czech, German, French.
- please contact me if you want different language
It's Pickle Barrel time again and it means new wonderful designs for $1 only!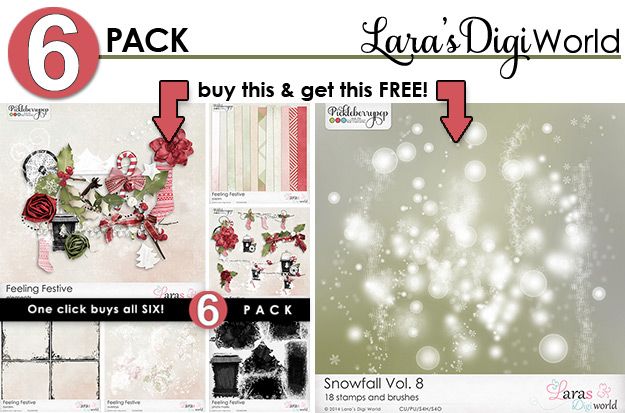 Get this wonderful pack of brushes and stamps - Snowfall Vol. 8 FREE, when you purchase Feeling Festive ~ 6-pack. You don't need to add the pack to your cart, it's already added to the 6-pack downloads.
Don't forget to check out these Feeling Festive Add Ons, which didn't make in the Pickle Barrel promotion, because only 6 products per designer are allowed. They are on special sale price $1.25!
My page:
donderdag 20 november 2014
Credits:
Blooming Rainbow by Valentina's creations
woensdag 19 november 2014
Credits:
ROUND ROBIN 3 - NOVEMBER BLISS by Valentina's Creations and Boop Designs